Decadent Potato Salad (made from Gratin Potatoes) with Canned Albacore Tuna and Lobster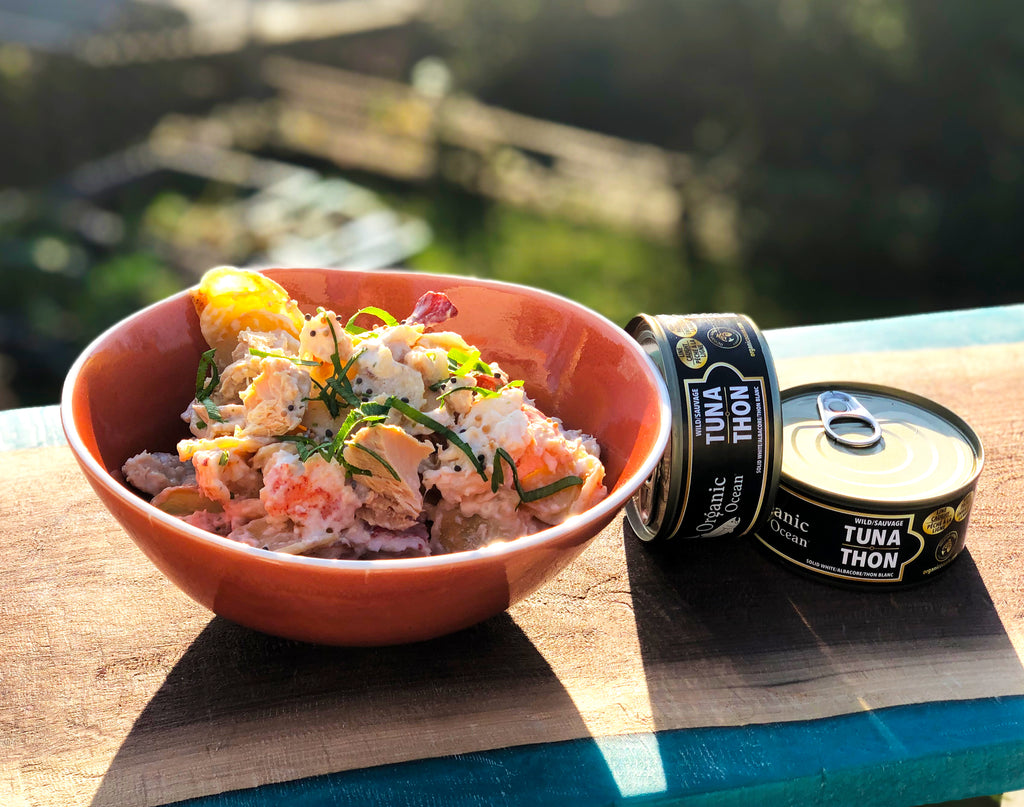 Recipe
Ingredients:
1 ½ cup cream
2 garlic cloves
2 tbsp unsalted butter
5-6 starchy potatoes
1 tsp salt
1 tsp pepper
1-2 cups gruyere cheese or mozzarella
½ lemon zested
½ tsp dill
1 tsp thyme
1 can Albacore Tuna
Lobster meat cooked
Instructions:
Gratin:
Preheat oven to 350F.
Peel and thinly slice the potatoes 3mm thick or use a mandolin.
In a mixing bowl or jar add butter, cream and minced garlic and mix/shake to combine.
In a large baking dish layer 1/3 of the potatoes, cream mixture and seasoning. Sprinkle with 1/3 of the cheese. Repeat this process for the second and third layer. Do not add cheese to top layer.
Cover with foil and bake for 1-1hr 10 mins. Remove foil cover with cheese and bake for another 10-15 until golden and bubbly.
Let cool and refrigerate. Served the next day creates the perfect potato salad. Garnish with lemon and chives.
Salad:
Break apart gratin potatoes into large bowl.
Add a can of Tuna and the juice.
Add cooked Lobster.
Gently toss together and add your favourite herbs or chopped green onion.
Season to taste.