Spot Prawn Dipping Sauces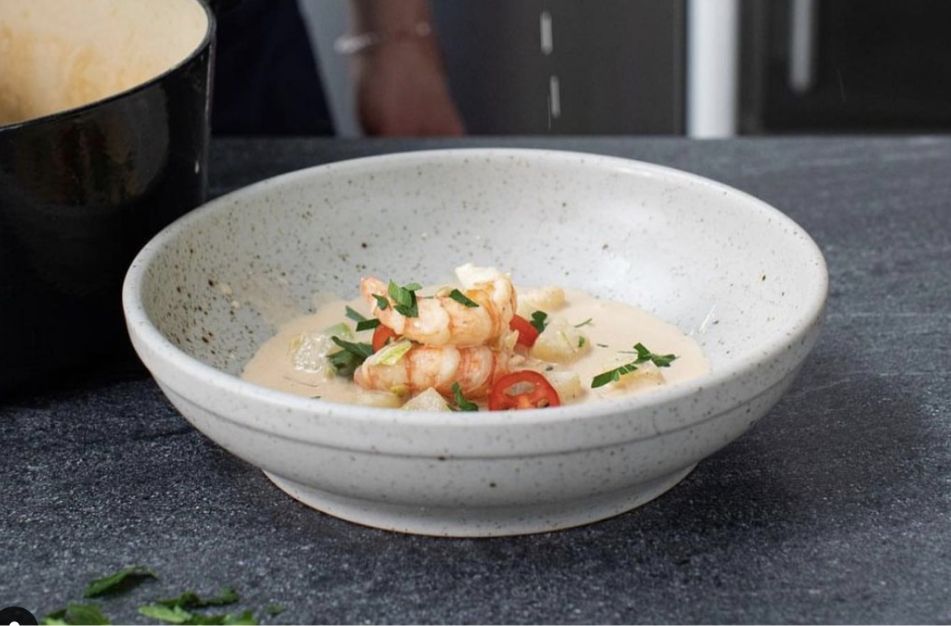 Spot prawns are undeniably delicious on their own, with their delicate sweetness and firm, succulent meat. However, if you're looking to elevate their flavour to new heights, we highly recommend trying Chef Robert Clark's three tantalizing dipping recipes. Chef Clark, renowned for his culinary expertise and passion for sustainable seafood, has masterfully crafted these dipping sauces to perfectly complement the natural flavours of spot prawns.
Ponzu Sauce for Spot Prawns
Ingredients:
½ cup

Japanese soy Sauce 

½ cup

 m

irin 

¼ cup

seasoned rice vinegar 

¼ cup

lemon or lime juice, (yuzu juice, if you can get your hands on it)

3 inch

 k

ombu seaweed, bull kelp, I use Macro Kelp.
Note: For more complexity, you can add 1/4 cup of bonito flakes, and/or 3 dried shiitake mushrooms.
Method:
Combine all the ingredients and let steep in the fridge for at least 24 hours or up to a week

Chefs like to keep it even for months as the flavour develops and changes over time


Mary Rose Sauce for Spot Prawns
Ingredients:

350

ml

Hellmann's real mayonnaise

100

ml

tomato ketchup

50

ml

sour cream cream

1

tablespoon

Worcestershire sauce

1

whole

lemon, juice and zest 


1

dash

Tabasco

2

teaspoon

Brandy

Method:
Whisk all the ingredients together thoroughly

Keep refrigerated until needed, up to 3 days 


Organic Aioli Garlic Sauce

Ingredients:
2 organic egg yolks

1 tablespoon organic garlic purée

2 teaspoons organic lemon juice

1 teaspoon Dijon mustard

⅔ cup extra virgin olive oil

Pinch organic salt

Pinch saffron, infused in warm water

2 teaspoons warm water
Method:
Incorporate the egg yolks, garlic purée, saffron water, and lemon juice in a bowl

Slowly whisk the olive oil into the mixture until it is thick. If it looks like it will split add a touch of warm water. Season with salt, and enjoy!