Seafood Grilling Tips & Techniques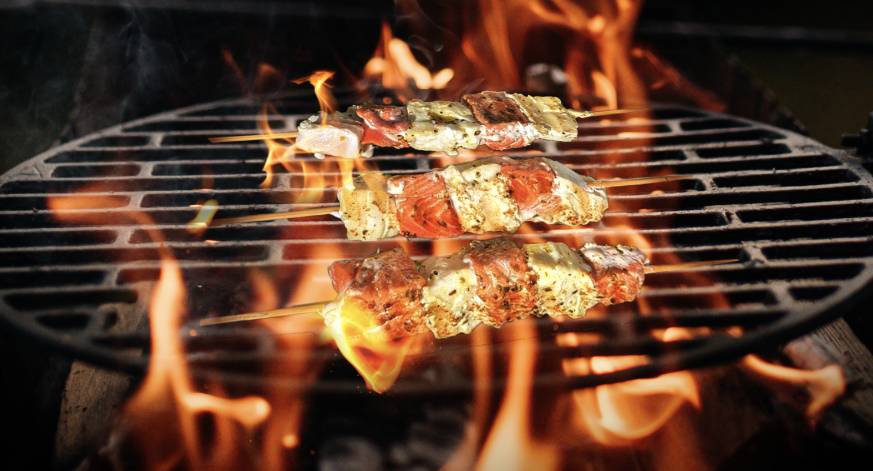 Here are just a few of our favourite grilling techniques and tips. Try these up to step up your grilling game, you won't regret it!
1. For easier flipping of fish, use a spatula specifically designed for this purpose. The key is a very thin metallic fish spatula!


2. Ensure that you preheat your grill on high heat for 10-15 minutes and clean the cooking grates by brushing them - try using our
all-natural bbq scraper
.
3. Leave the skin on the fish as it helps prevent it from falling apart during grilling.


4. Apply a light coat of oil to the fish to prevent it from sticking to the grates.


5. Grilling time for a fish fillet will be approximately 10 minutes per inch of thickness.


6. Try Chef Robert's Clark favourite technique - add
seaweed
either below or on top of your fillet when cooking seafood on a pre-soaked
cedar board
. This technique adds a wonderful natural umami flavour to your seafood.
7. Dry fillets typically cook better than wet ones. Simply c
oat the filets with salt, then firmly wrap them in paper towels and allow them to rest for a couple of minutes. This process helps reduce any excess moisture.
8. Do not overcook your fish! To determine if the fish is done, gently insert a fork at the thickest part and twist. It should easily flake and no longer appear raw or translucent.
9. You can e
nhance the taste of your grilled fish by cooking it on a bed of lemons. This not only adds a delightful infusion of flavour but also helps prevent the fish from sticking to the grill.
10. And most importantly, choose
Organic Ocean
to supply you with the best-tasting seafood in Canada.