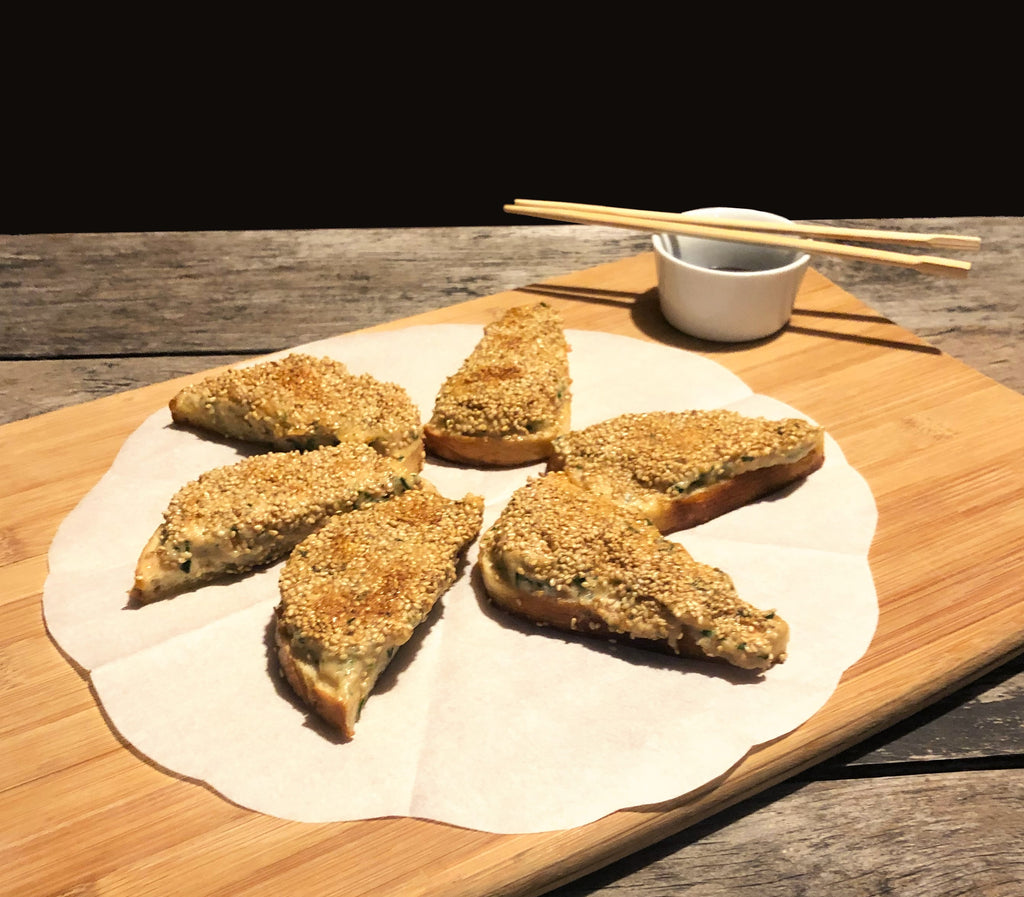 Recipe
Ingredients:
Optional 1 tsp pork fat (traditional route)
¼ cup cilantro leaves
2/3 cup green onions, finely sliced (save some for garnish)
3 garlic cloves, minced
2 tsp ginger root, grated
1 tsp anchovy paste
½ tsp sesame oil
1 tsp fish sauce
1 egg white
½ tsp salt
½ sugar
2 tsp corn starch
4 slices of thick white bread (optional crusts)
2 tbsp sesame seeds
Vegetable oil (for frying)
Instructions:
Peel shrimp and food process shrimp, (optional pork fat), ginger, cilantro, scallions, ginger, sesame oil, sugar, salt, cornstarch and egg whites.
Divide and spread the mixture on the bread slices. Spread evenly to the edges on both sides.
Sprinkle with sesame seeds, lightly pressing into mixture.
Cut into quarters (little triangles).
In large non-stick pan or skillet, heat 1 cm of oil until simmering. Fry for 2mins each side, until golden brown.

Transfer to paper towel and enjoy.