Pan Seared Spot Prawns with Nuoc Cham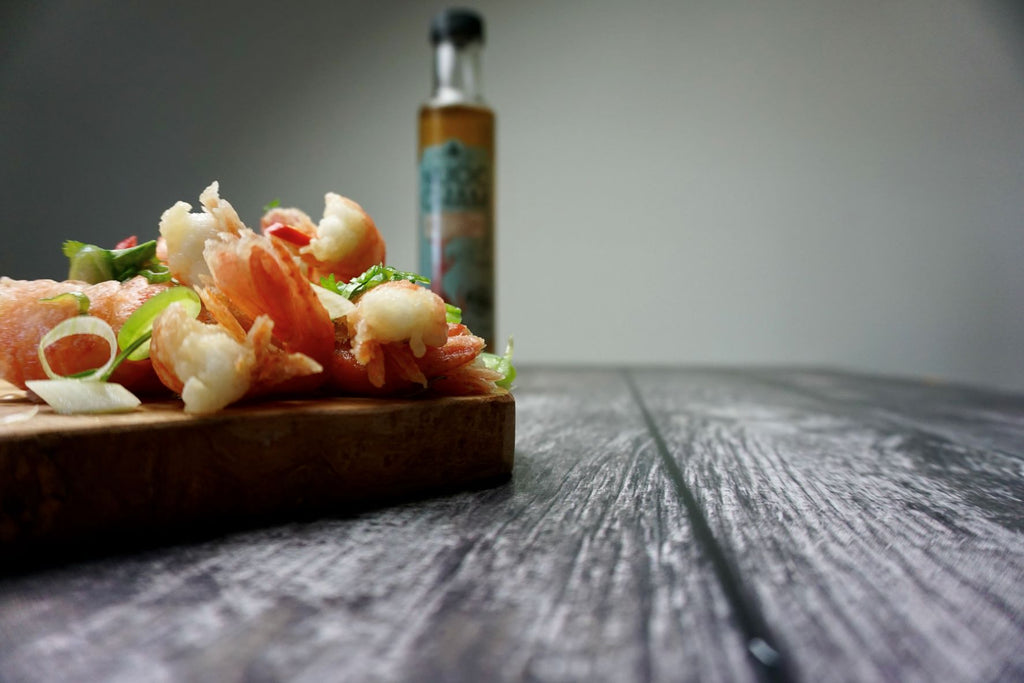 Recipe
Spot Prawns
Garnish 
2 tbsp Wooden Boat Nuoc Cham 
1 whole lime, zest and juice 
Fresh picked mint and cilantro to taste 
Slice jalapeño and green onions to taste
Using scissors or a sharp knife, cut the prawn tails 2/3 through, leaving the shell on.

Heat up a frying pan on medium-high, then add the oil.
Coat the exposed flesh of the spot prawns with the corn starch. Place the spot prawns in the frying pan flesh side down for 20 seconds or until golden brown. Flip the spot prawns for 10 seconds and then pour into a bowl.
Toss the spot prawns with the garnish and serve hot. 
If you want to serve the prawns cold, peel the raw prawn and leave them whole, cooking for about 20 seconds on each side before tossing with the garnish.