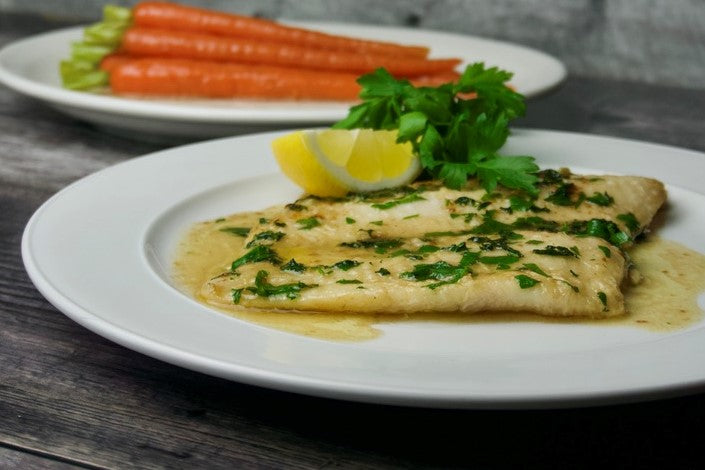 This classic French dish is so simple and easy to make, yet it highlights the wonderful flavour of Petrale Sole, butter, lemon and parsley. This recipe is written for 1 fillet of Petrale Sole.  It can easily be multiplied for more people.
Recipe
Ingredients:
all purpose flour, enough to coat the fish
2 tbsp vegetable oil or enough to coat the bottom of the frypan
1 tbsp butter, salted
1/2 lemon
1 tbsp chopped parsley
Salt and pepper to taste
Instructions:
Begin by coating the Petrale Sole fillet  generously with flour
Bring a frypan up to temperature over medium high heat.  Add oil, then gently place the fillet into the pan and cook until golden brown - about one minute
Flip the fillet over and add butter to the pan
When butter begins to turn brown, remove the fillet and place onto a serving plate.
Return the hot pan to the stove, add parsley and lemon juice.  Turn off the heat, stir quickly, then pour the sauce over the fillet and serve.