Salmon Candy on a Baked Sweet Potato with Arugula and Avocado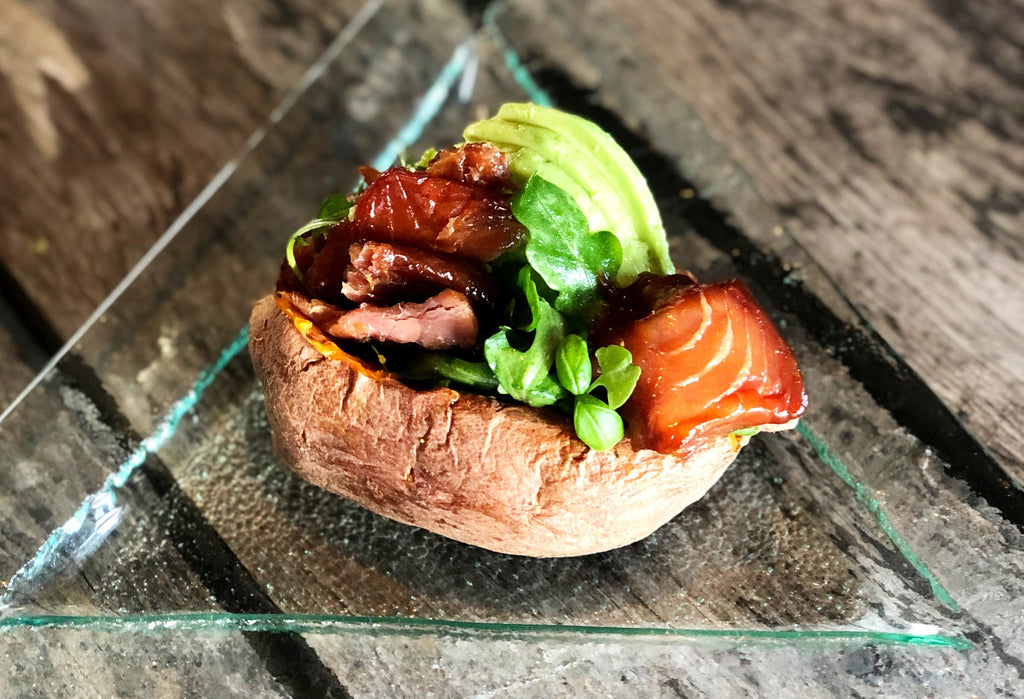 Recipe
Ingredients:
4 Sweet Potatoes
2 cups Arugula
1 Avocado, thinly sliced
4 tsp Olive oil
4 tsp balsamic vinegar
Instructions: 
Preheat the oven to 425 and line a lined baking sheet with parchment or aluminum foil.
Use a fork to poke holes into the sweet potato and place on baking sheet.
Roast for 40-50 mins, until skin is puffed and easily pierced with fork.
Let cool for 15-20 mins, slice the potato down the center. Dress with olive oil, balsamic and fluff the insides with a fork.
Serve topped with avocado, arugula and salmon candy.
So easy, you will want to make it again and again!