Panko Crusted Wild Pacific Halibut with Fresh Basil Sauce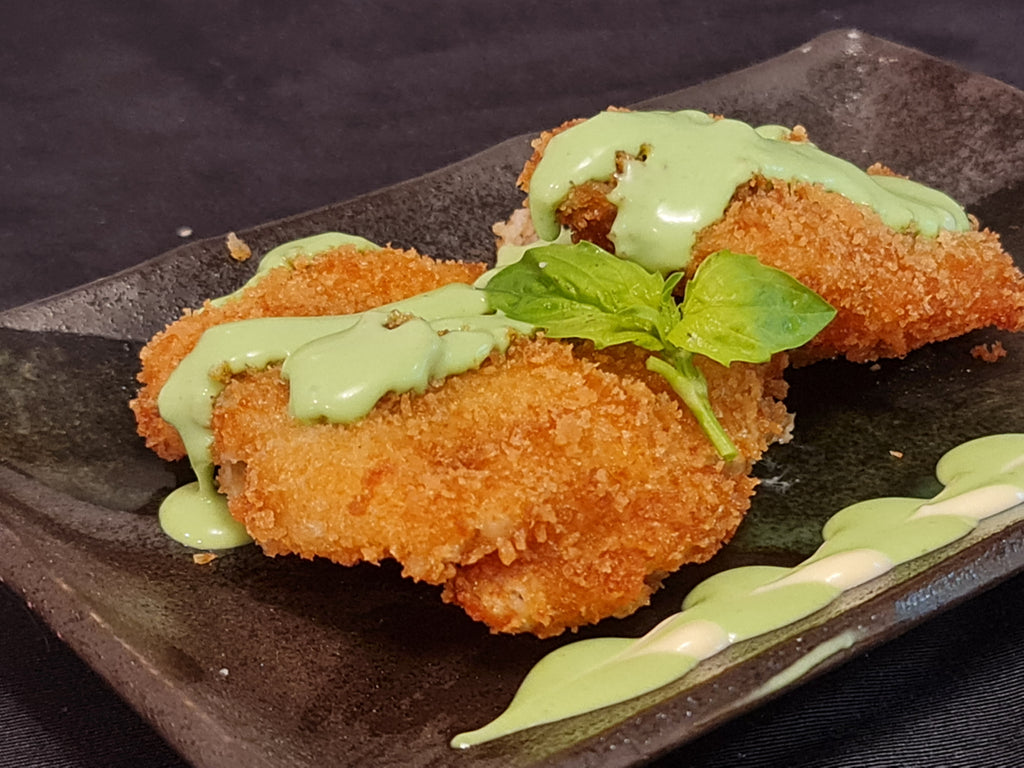 Recipe
Wild Pacific Halibut
12 - 3 oz portions Wild Pacific Halibut, skin removed

salt and pepper, to taste

½ cup - flour

½ cup - tempura flour

cold water

1 cup - panko (Japanese bread crumbs)
Basil Sauce
3 - lemons, zest and juice

4 oz - fresh basil, stems removed and chopped

1 - clove garlic (optional)

¼ cup - canola oil

¼ cup - maple syrup

6 cups - mayonnaise (Veganaise for vegan recipe)
In a blender add lemon juice and zest, basil, garlic, oil and maple syrup.

Blend until emulsified.

Add mixture to mayonnaise and mix until it is a consistent green colour.

Keeps refrigerated for up to 30 days.
Method
Season halibut with salt and pepper and coat well with flour.

Whisk tempura flour with cold water until the mixture drips off the whisk.

Coat the halibut well in tempura batter then roll each piece in panko crumbs.

Place the halibut in a deep fryer and cook at 175° C / 350° F until floating and golden brown. Serve with Basil Sauce.
Serves 4
By Chef and Fisherman Wes Erikson
Featured with permission from PHMA and Wild Pacific Halibut