Steamed Wild Pacific Salmon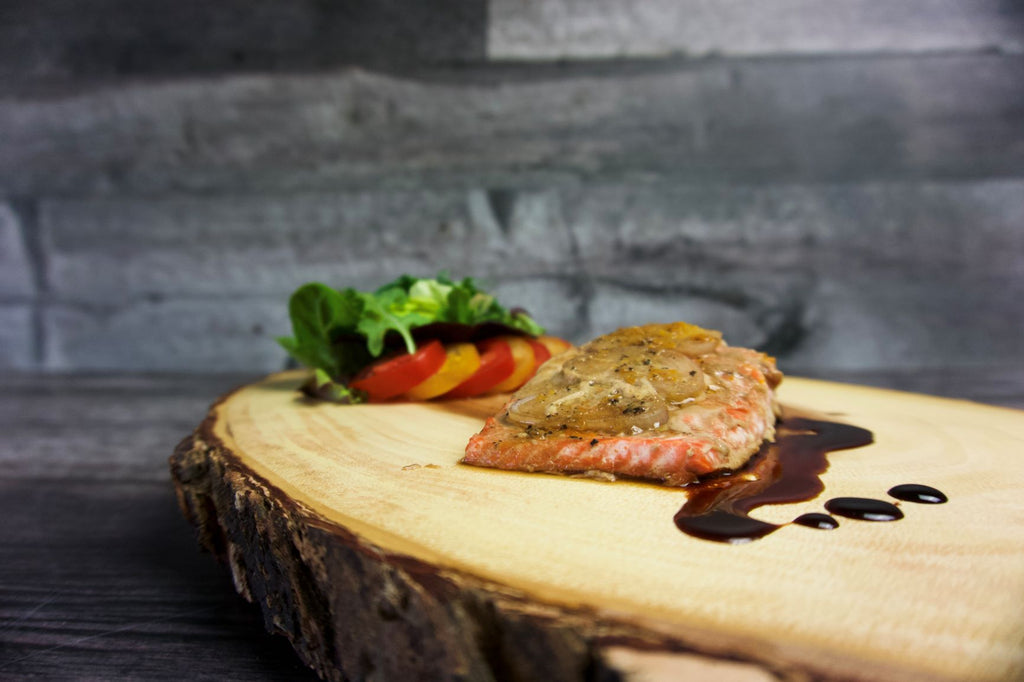 For this recipe, you will need:
4 portions wild salmon
1 small red onion, sliced
1 whole lemon, zest and juice
1 whole orange, zest and juice
1 tsp toasted sesame seed oil
1 tablespoon soy sauce

On a double sheet of aluminum foil, lay out the sliced onions, placing the salmon
potions skin side down, on top . Zest over the lemon and orange on top of the
salmon, drizzle with the sesame seed oil and soy sauce.
Fold up the sides of the foil to make a pouch.
Bake the fish at 400 degrees for 10 minutes or until the salmon is just slightly
underdone. The residual heat will continue to cook the fish
Serve over rice or salad, drizzle the lemon and orange juice over the fish just as you serve it.
Chef Robert Clark, C.M. provided these recipes for the benefit of those who have received the seafood hampers donated to families through the Growing Chefs program.