Blueberry and Star Anise Cured Sockeye Salmon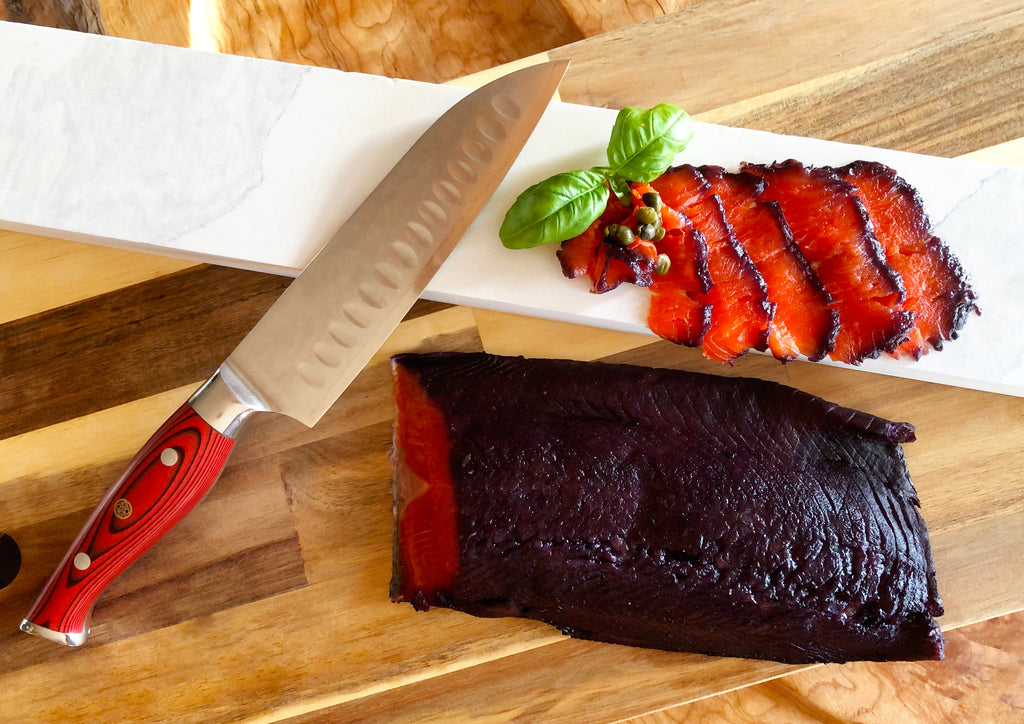 Recipe
Ingredients:
1/3 cup Kosher Salt
1/3 cup Sugar
2 cups Blueberries (frozen work best)
3 Star Anise (whole)
Instructions:
In food processor, blend/mix Salt, Sugar, Star Anise and Blueberries.
Place the salmon in a non-reactive container (glass or stainless steel)
Rub the blueberry cure mixture over the skin side and place the salmon skin down and repeat on top.
Cover the dish with plastic wrap. Refrigerate and let cure for 24 hours.
Unwrap the dish and flip over the salmon (skins side up). Repeat process, covering with plastic wrap and refrigerate for 12 – 24 more hours.
Unwrap salmon and scrape off excess brine, use a paper towel to gently wipe Salmon (do not rinse under water)
Place salmon skin side down on cutting board. Use a sharp knife, thinning slice salmon crosswise.