Crispy Skin Artic Char, on French Lentils, Apple Cider Vinaigrette and Pomegranate Seeds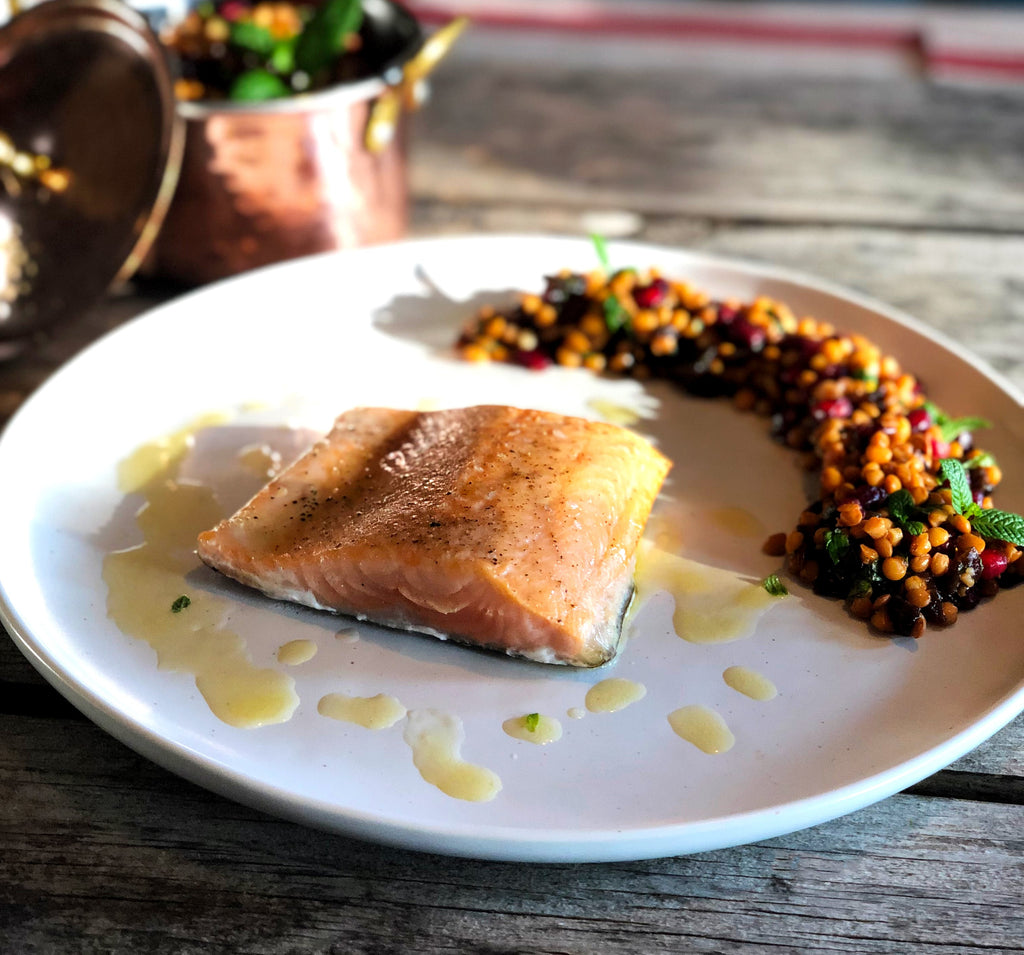 Recipe
Ingredients:
Lentil Salad:
2 oranges, juiced and zested
¼ cup olive oil
1 tsp salt/pepper
1 tsp Dijon mustard
2 shallots, diced
3 cups of cooked lentils (can substitute for canned (washed and drained))
Handful of chopped mint
½ cup Pomegranate seeds
Instructions:
In a mixing bowl mix orange juice, zest, olive oil, vinegar, salt/pepper, and mustard. Stir in lentils, chopped mint, pomegranate seeds and shallots (make sure well coated in vinaigrette). Set aside in the fridge.
Place char on a lined baking sheet with parchment (not tin foil!). Brush char with olive and season with salt and pepper.
Char is beautiful cooked fast or very slow
FAST METHOD: Bake for 8 mins @ 400F, until fish is flaky and opaque.
SLOW METHOD: Bake for 25 mins @ 275C, until fish is flaky and opaque.
Serve with Lentil Salad.
Garnish with additional pomegranate and mint.